Message vum Jan Zahradil, President vun der Allianz vun den Europäesche Konservativen a Reformisten (AECR)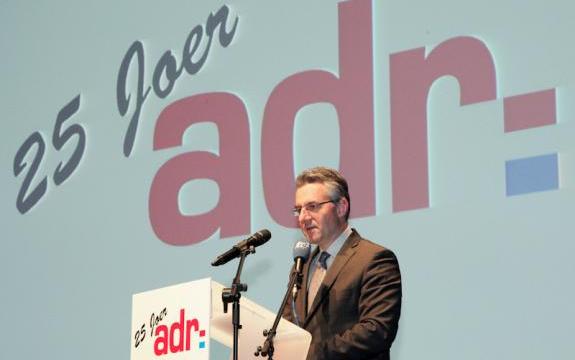 The Alliance of European Conservatives and Reformists (AECR) would like to extend very warm congratulations to its sister party in Luxembourg for reaching its 25th Anniversary.
For 25 years the Alternative Democratische Reform Partei has been a platform for Luxembourgish pensioners, offering them a conservative, antiestablishment and economic liberal voice. It has achieved so much and its success, both at the voting booths and with respect to policies have brought hope not only in Luxembourg but also all around Europe. The ADR has elegantly evolved from a party of single yet very important issue, that of pension reform, to a fully matured political entity covering a wide array of issues. From their commitment to fight against the European Union's lack of transparency and its democratic deficit to the admirable dedication with which they promote the use of the Luxembourgish language, I am certain that their future will be filled with even greater achievements.
Since the Alternative Democratische Reform Partei became a member of the Alliance of European Conservatives and Reformists in 2010, it has taken an active part all of the Alliance's activities and has graciously offered to host the Alliance's 2012 Council Meeting for which we are deeply grateful. It is of great importance to us to have a member party in one of the founding nations of the European Union, as we are currently the main organisation campaigning against deeper European federal and fiscal integration.
AECR is the only pan-European organisation for parties dedicated to true subsidiarity and a European Union of sovereign nation states, we are proud to congratulate our distinguished party member from Luxembourg on their 25th anniversary.
Jan Zahradil
President vum internationale Regruppement AECR